Mattress is an article between the human body and the bed base used to ensure that consumers get healthy and comfortable sleep. The mattress is a very important bedding in the home. After a tiring day, you can sleep comfortably and relax your body instantly. All the hard work and unhappiness are gone.Therefore, how to make the bed more comfortable is very important for everyone. Mattresses are a must-have for every home, as well as a necessity in life.
What kind of mattress is best to choose should start from the function of the mattress. The function of the mattress is to ensure that consumers get a healthy and comfortable sleep. There are two criteria for a good mattress: one is that no matter what sleeping position a person is in, the spine can remain straight and stretched; the other is that the pressure is equal, and the whole body can be fully relaxed when lying on it.
In fact, regardless of whether the mattress is high-end or low-end, everyone hope that their body can get the ultimate relaxation and health through the mattress.
A person's life, in addition to work and leisure, is to sleep deeply in bed. The quality of sleep is directly related to the state of the next day, so the quality of the mattress is very important.The quality of sleep is closely related to the mattress. When choosing a mattress, consumers can choose from the permeability, decompression, support, comfortably, bed surface tension, sleep temperature, and sleep humidity of the mattress. Purchase a mattress of the right type and good quality.
If you sleep on a bad mattress, you may wake up with symptoms such as backache or sciatic nerve pain the next day. And when you use a good mattress, you are simply depicting the beautiful memories of life spent in bed.
Although there are many types of mattresses on the market, they are similar, but the quality is not exactly the same. For every consumer, product quality is particularly important. For 29 years, as one of the best mattress suppliers,JLH has adhered to the spirit of ingenuity, and has deeply researched and understood human body physique, sleep habits and bedroom culture, innovatively manifested in the design and development of products, focusing on bringing consumers high-quality sleep.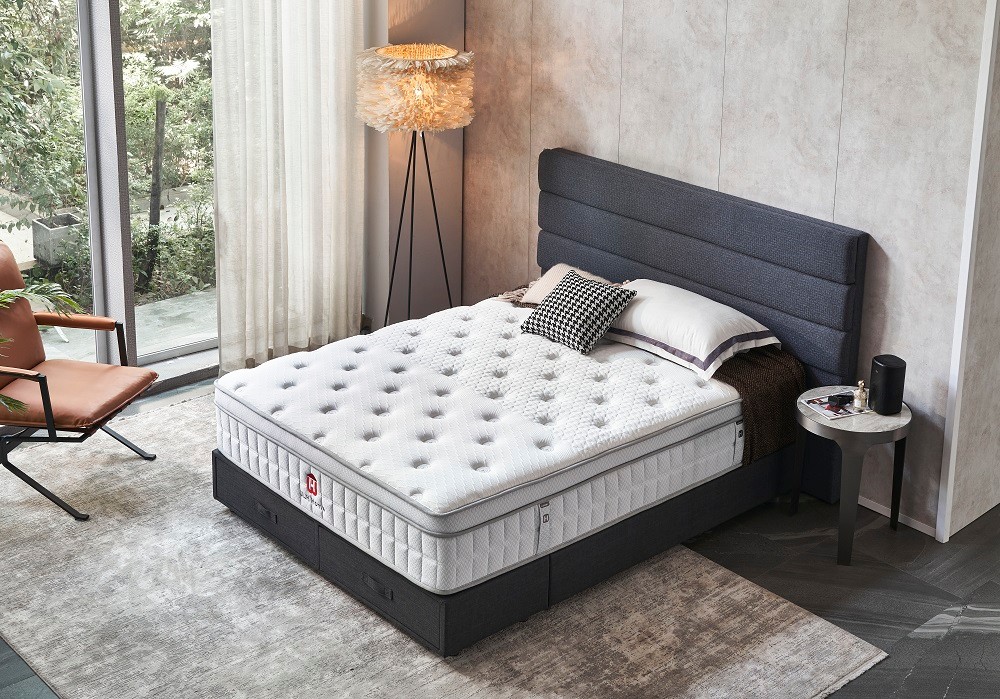 Why choose Jinlongheng Furniture?
JLH , founded in 1992, is an internationally influential Chinese mattress suppliers that develops and produces high-quality fashionable upholstered beds, healthy sleeping mattresses, and warm overall bedrooms. JLH has a modern and advanced automated production line of 300,000 square meters, and an showroom and R&D center of 200,000 square meters.
JLH can provide you with high-quality service, fast productivity, professional technical support, high-quality product quality and hotel marketing advice. JLH not only produces 8,000 sheets per month, we can also customize the production line according to customer requirements, and provide large customers with personalized customized technical services.
We have a strong R&D team that can provide the most intimate customized services for your projects. Our products have undergone rigorous testing and screening, and we are determined to bring quality sleep to consumers around the world.