Foundation stone laying ceremony of JINLONG ZHANG new Headquarters
On September 21, 2022, the foundation stone laying ceremony of JINLONG ZHANG new Headquarters officially kicked off in Tanxi Industrial Zone, Longjiang Town, Shunde District, Foshan City.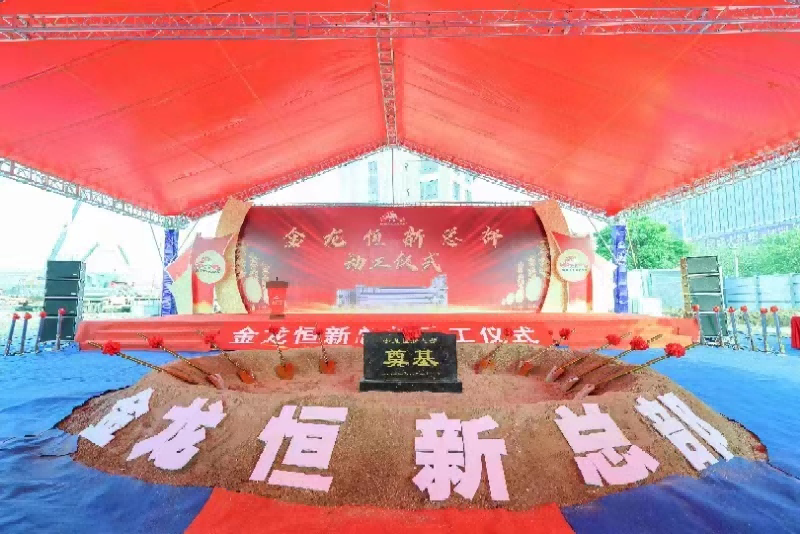 At the ceremony, Chen Zhaojia, chairman of JINLONGHENG Furniture, took the lead in introducing the general situation of the groundbreaking project. The new headquarters project with a total investment of 770 million yuan and a construction area of about 200,000 square meters. including a 16-story office building with a construction area of over 21,000 square meters and three industry-leading automated and modern production workshops.
Huang Haochang, general manager of JINLONGHENG Furniture, delivered a welcome speech and made a good plan for the future of JINLONGHENG. He said: "The new headquarters building of Jinlongheng, will become a "global home furnishing sales platform" and "the world's largest home furnishing sales platform". Advanced mattress production base; JINLONGHENG Furniture is committed to being an enterprise that "does not seek the first, but the best, and is worthy of conscience", and is committed to providing global consumers with the best quality products to meet the global personalized needs. "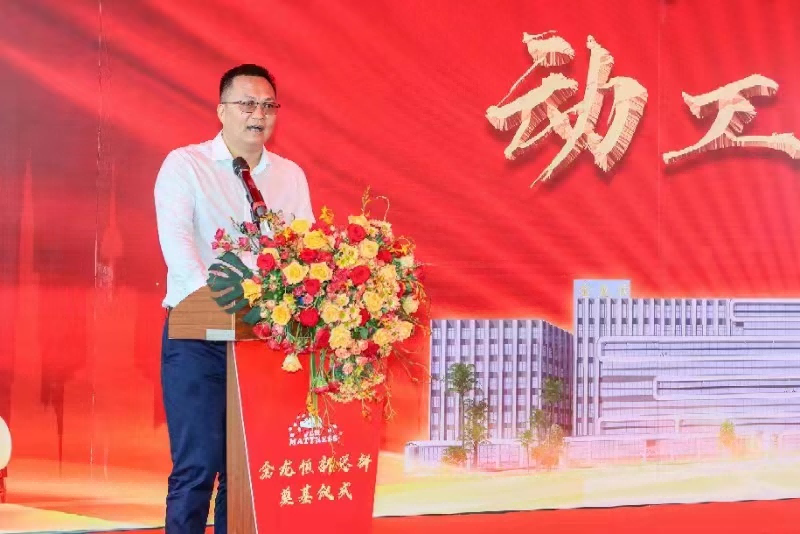 Liu Haoran, member of the Party Committee and deputy mayor of Longjiang Town, said that Jinlong Hengxin Headquarters is a representative project of the "Return of Dragon Merchants", a high-quality project for furniture investment promotion, and a benchmark project for building a headquarters economy. The design of Jinlong Hengxin headquarters is very modern. It will build a fully automated demonstration production line for mattresses and build a modern and intelligent base for automated furniture production. After the completion of the Jinlong Hengxin headquarters project, it will further strengthen the development atmosphere of Longjiang furniture business and trade, and improve the furniture supporting industry chain, which is of great significance to the accelerated development of Longjiang furniture industry cluster to high-end and modernization.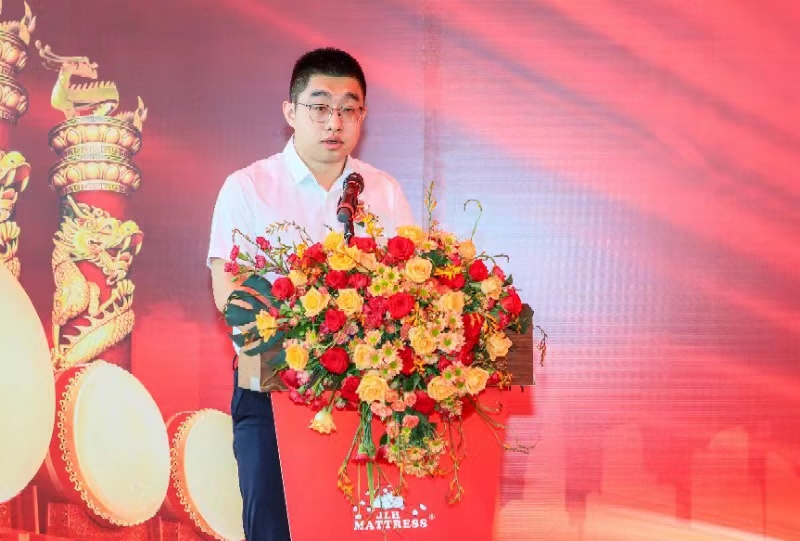 The real "engineering" has just begun. It is believed that in the future, JINLONGHENG Constant will join hands with Longjiang to develop together, and use digital technology and technological innovation to promote the upgrading of the smart home industry and lead the high-quality development of the industry,Make every effort to build a "global home furnishing sales platform".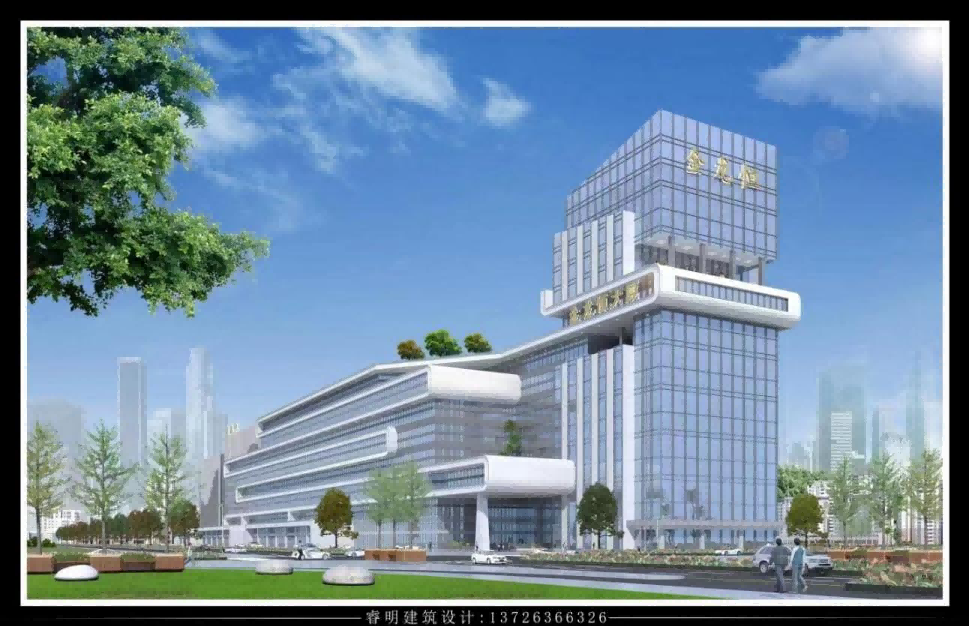 There are four advantages of the new headquarters:
1. Source suppliers, cost saving. Supplier management, as an important link in the enterprise supply chain, can create quantifiable expenditure control and significant cost savings.
2. Automatic production line, efficient and time-saving. The use of automated production lines can increase labor productivity, stabilize and improve product quality, improve labor conditions, reduce production costs, shorten production cycles, and ensure production balance, with significant economic benefits.
3.international standard production, quality assurance. International operation is a method of establishing the most efficient operation sequence through continuous improvement of standards, effectively reducing costs, promoting process planning, and improving enterprise competitiveness.
4.high-quality materials, flexible customization. Among them, the comprehensive office building has a total of 16 floors, and each floor is about 1200m2. It integrates sales, research and development, exhibition halls and comprehensive office, and strives to create "the CBD of Longjiang furniture manufacturing".