In June 2023, the Cologne Furniture Fair became a focal point for the global furniture industry. The event attracted exhibitors and buyers from around the world, including our prestigious company, one of the top five mattress and bed manufacturers in China. With pride and confidence, we participated in this exhibition, representing China as a leading player in the industry.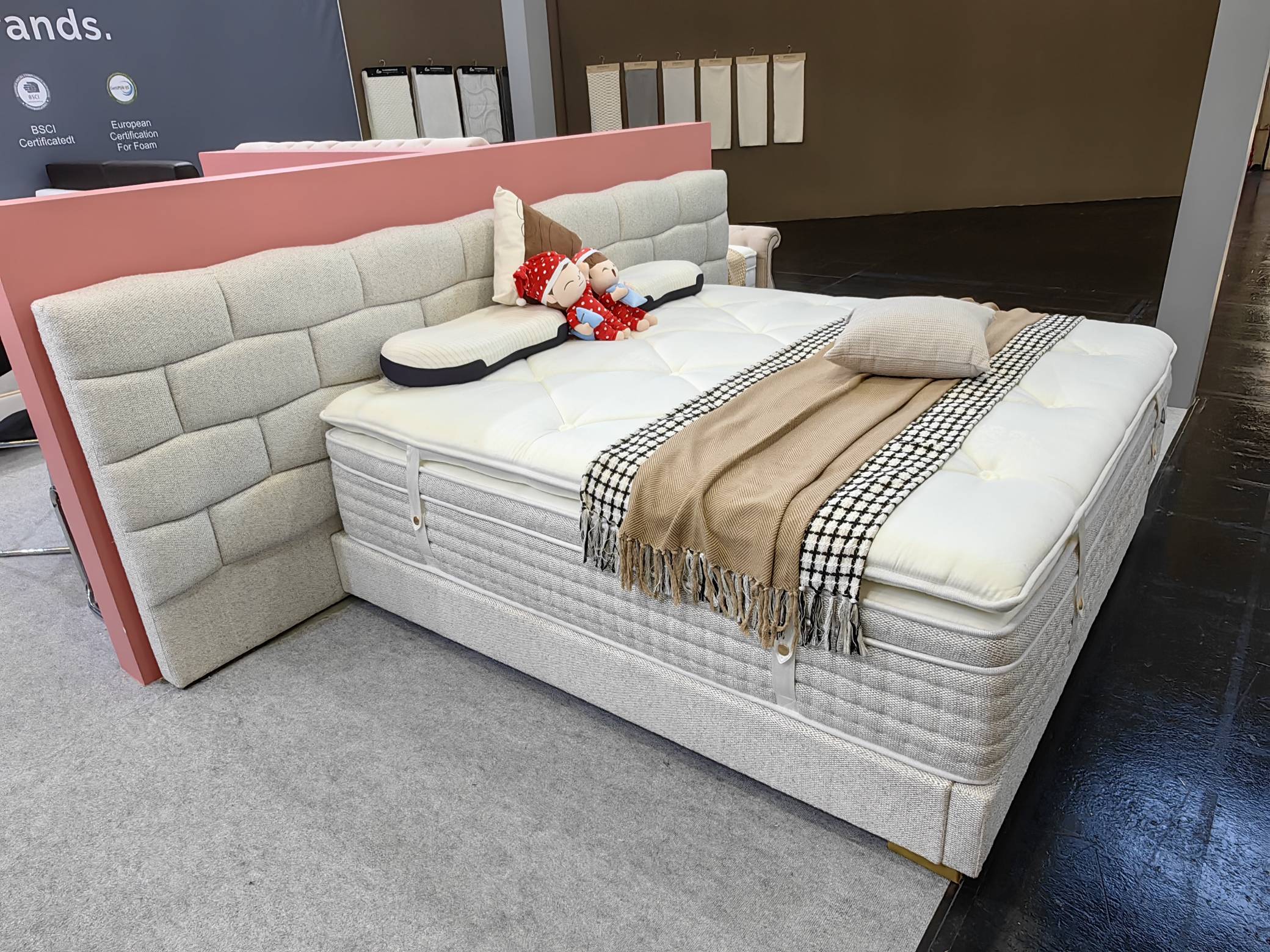 Luxury tufted pocket sprung mattress
Ultimate design with luxury comfort feeling which is very attactive in the Cologne Fair
The Cologne Furniture Fair is one of the most important events in the furniture industry, held in Cologne, Germany, in the heart of Europe, for four consecutive days. As Chinese exhibitors, our goal was to showcase our high-quality products, attract European buyers, and secure order agreements with them.
Our booth was exquisitely designed, capturing the attention of numerous visitors. We particularly emphasized the color schemes and the perfect balance of softness and firmness in our products, combined with our commitment to global ocean and land recycling initiatives. At our booth, we showcased environmentally friendly mattresses and beds made from sustainable materials, highlighting our innovative capabilities and eco-consciousness. We also presented promotional materials related to ocean and land recycling, educating visitors about our environmental practices and achievements.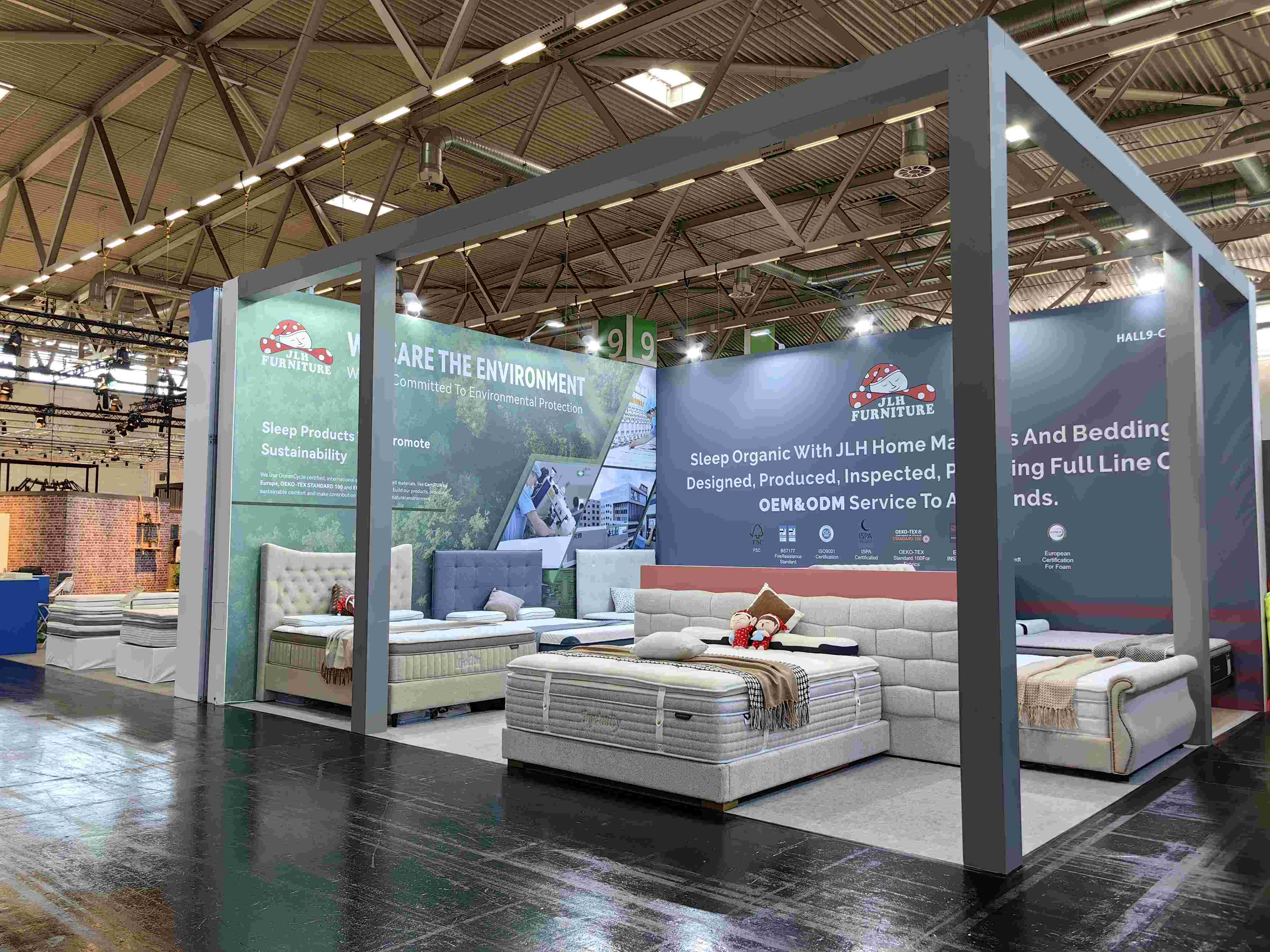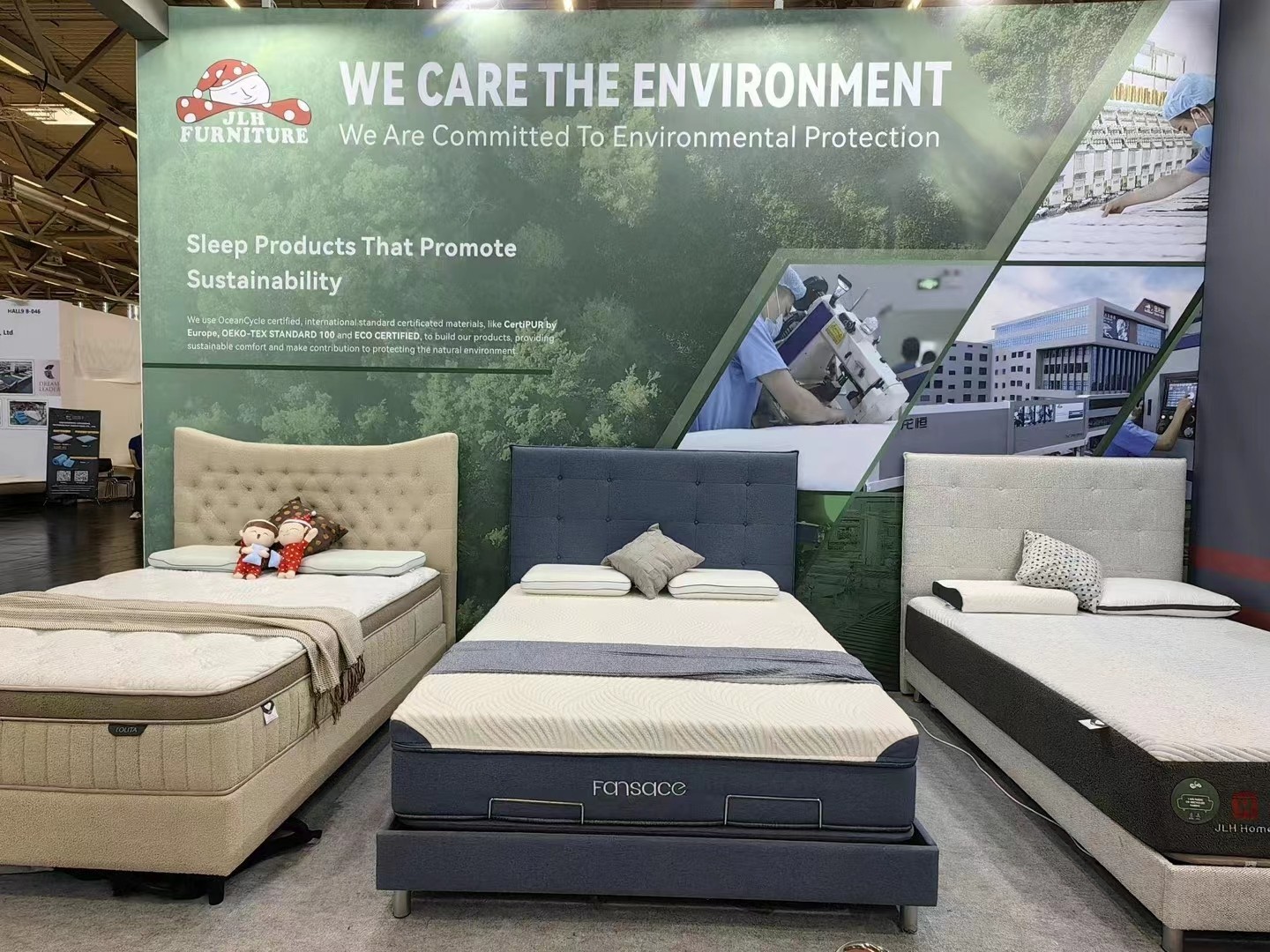 Throughout the fair, we actively engaged with buyers from various European countries, fostering discussions and negotiations. Our products captured the interest of hundreds of European buyers, generating strong enthusiasm. We provided detailed presentations on the features, quality assurance, and the importance of our eco-friendly philosophy. Our sales team demonstrated expertise and enthusiasm, engaging in fruitful business discussions with the buyers.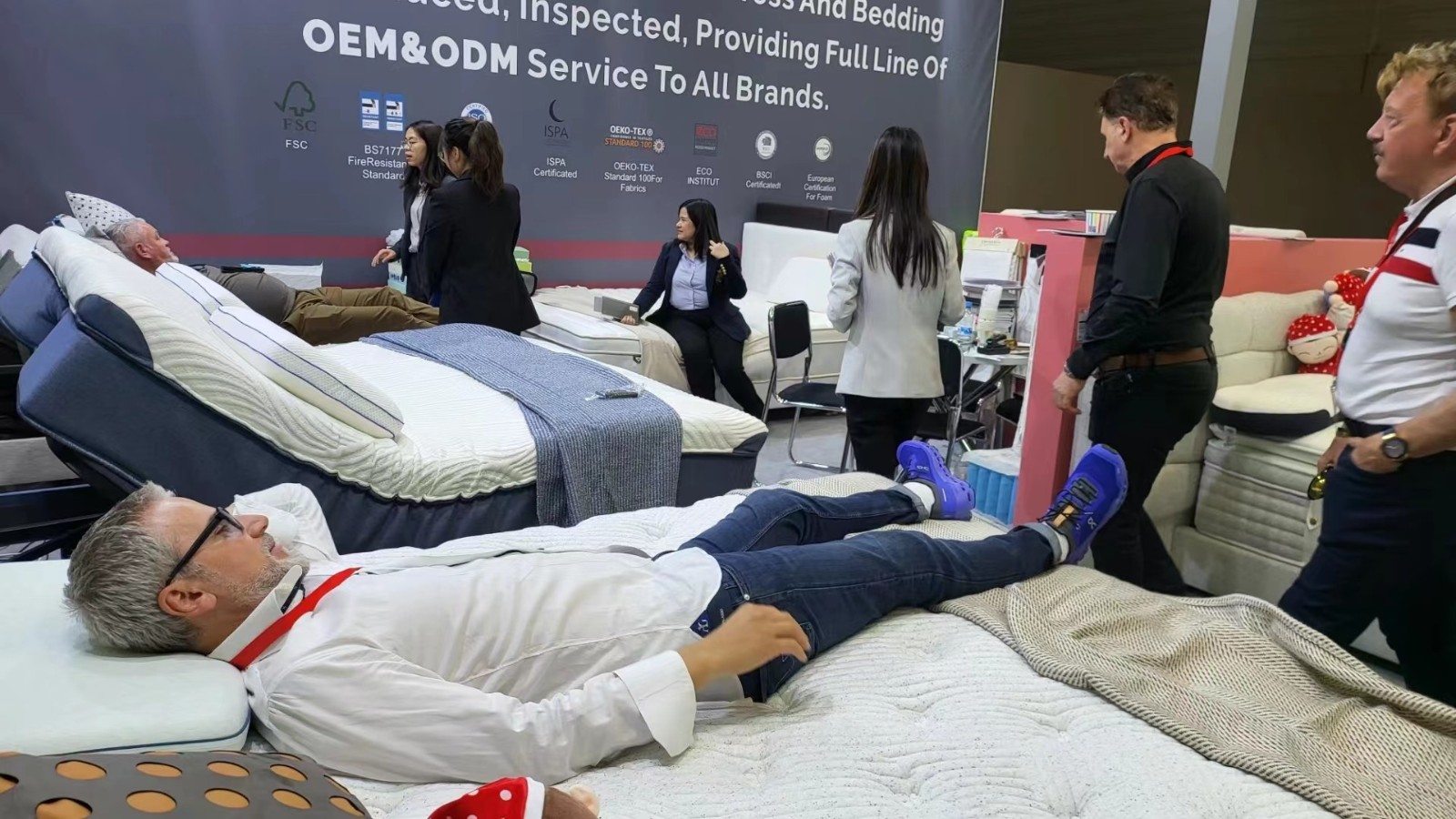 Exhibition record
There was a lot of people on site, and everyone really liked our adjustable electric bed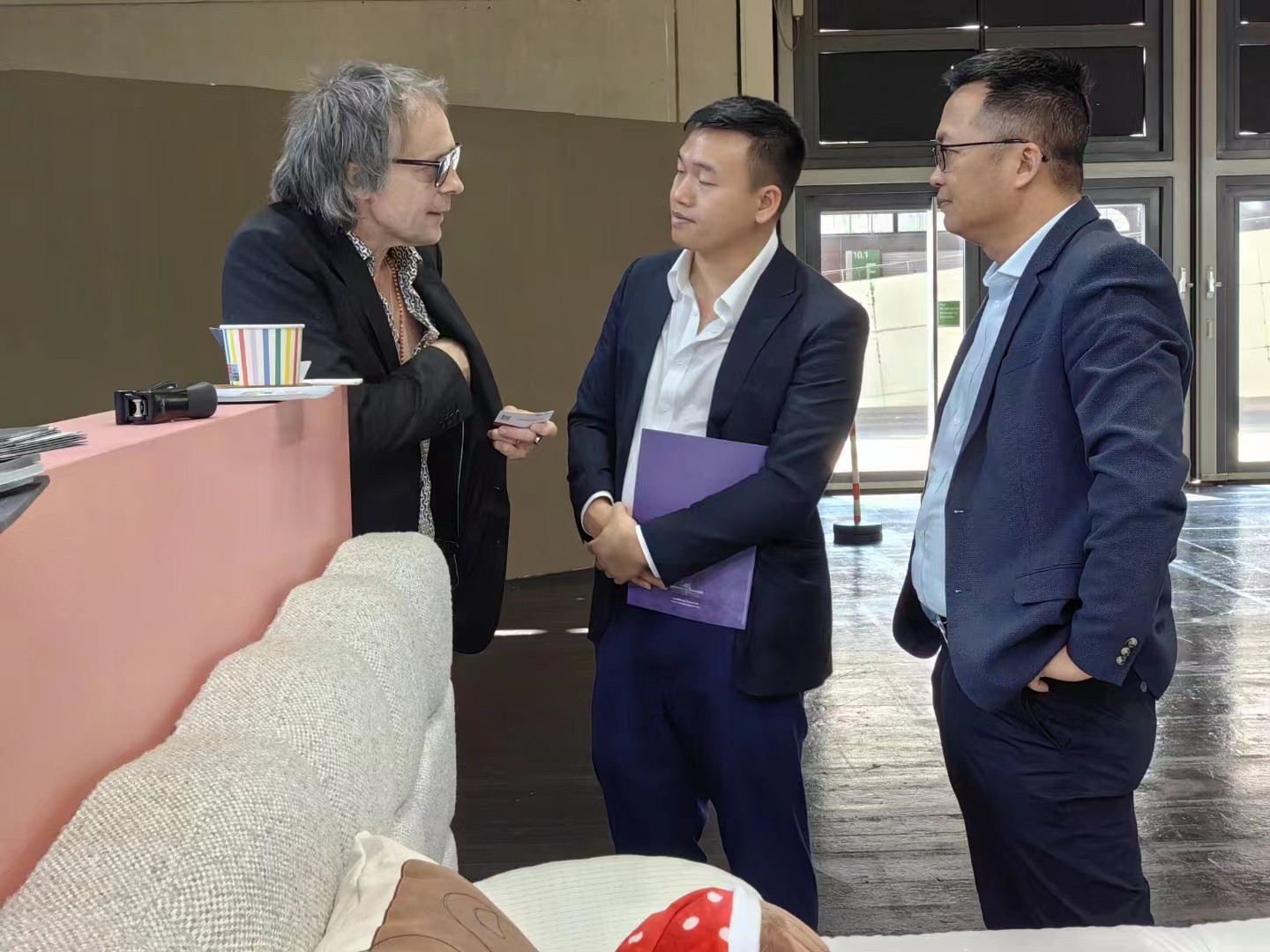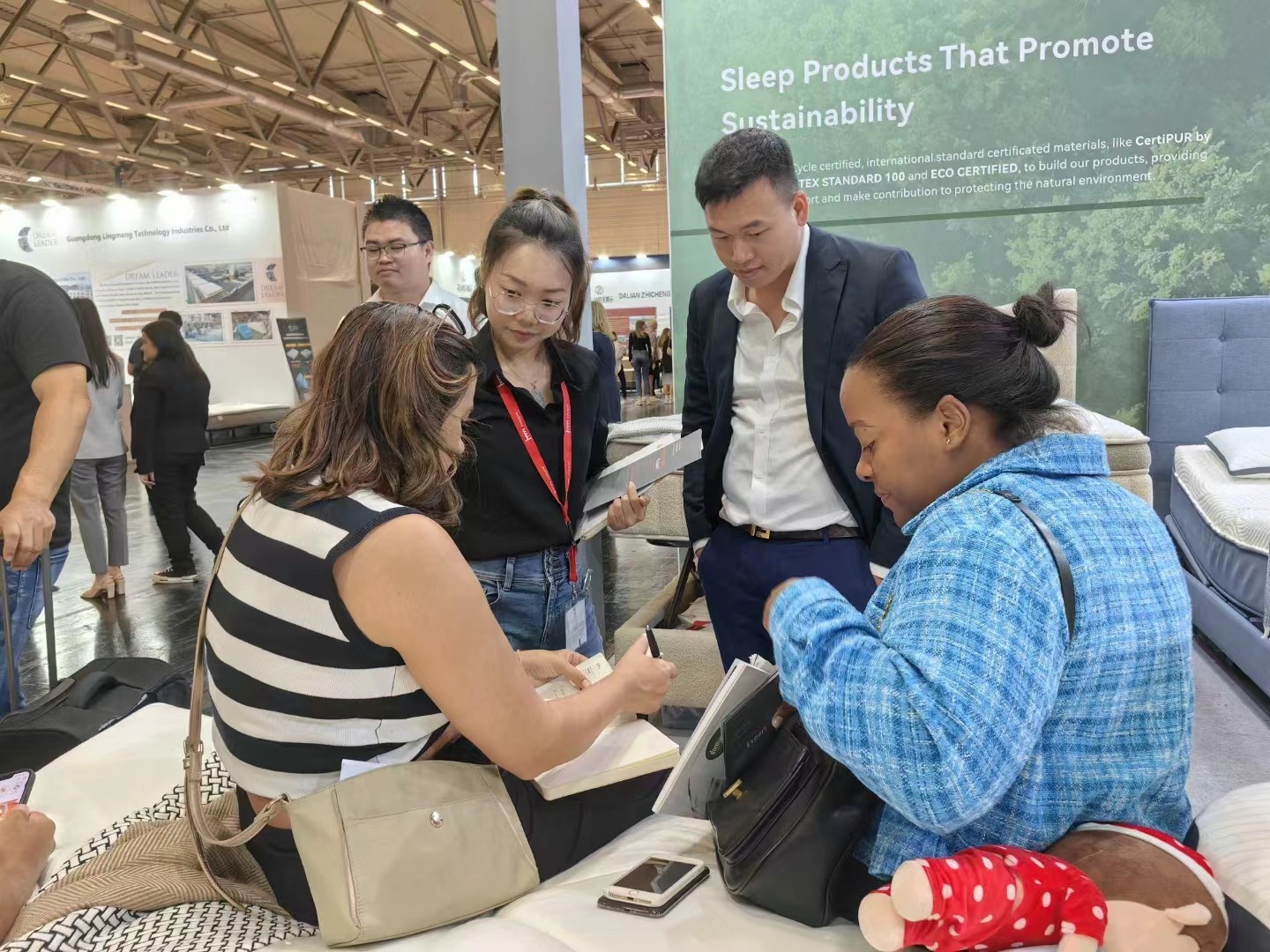 As a result of the negotiations during the fair, we are pleased to announce that we successfully reached a series of order agreements. These agreements encompass diverse markets and customer demands, further solidifying our position in the European market. This exhibition provided us with an opportunity to establish long-term partnerships with European buyers, expand our market share, and enhance our reputation in the global furniture industry.
Looking back at the entire fair, we are extremely satisfied with our participation and achievements. Our products received widespread recognition at the exhibition and led to substantial business collaborations through interactions with European buyers. The fair not only brought us business opportunities but also strengthened our connections with fellow exhibitors and industry experts, providing us with deeper insights into global furniture market trends and development.
We will continue to strive for innovation and improvement in our products, dedicated to offering superior and environmentally friendly mattresses and beds. We look forward to future furniture fairs, where we will continue to showcase our strengths, collaborate with more international clients, and contribute to the sustainable development of the global furniture industry.
Sleep Organic with JLH Home Mattress and Bedding