2017 Shanghai international furniture fair was held on from 11th Sept. to 14th Sept. At the fair, Jin Longheng meet old friends with enthusiasm , and at the same time actively make new friends. Our quality products and best services impressed the new and old customers.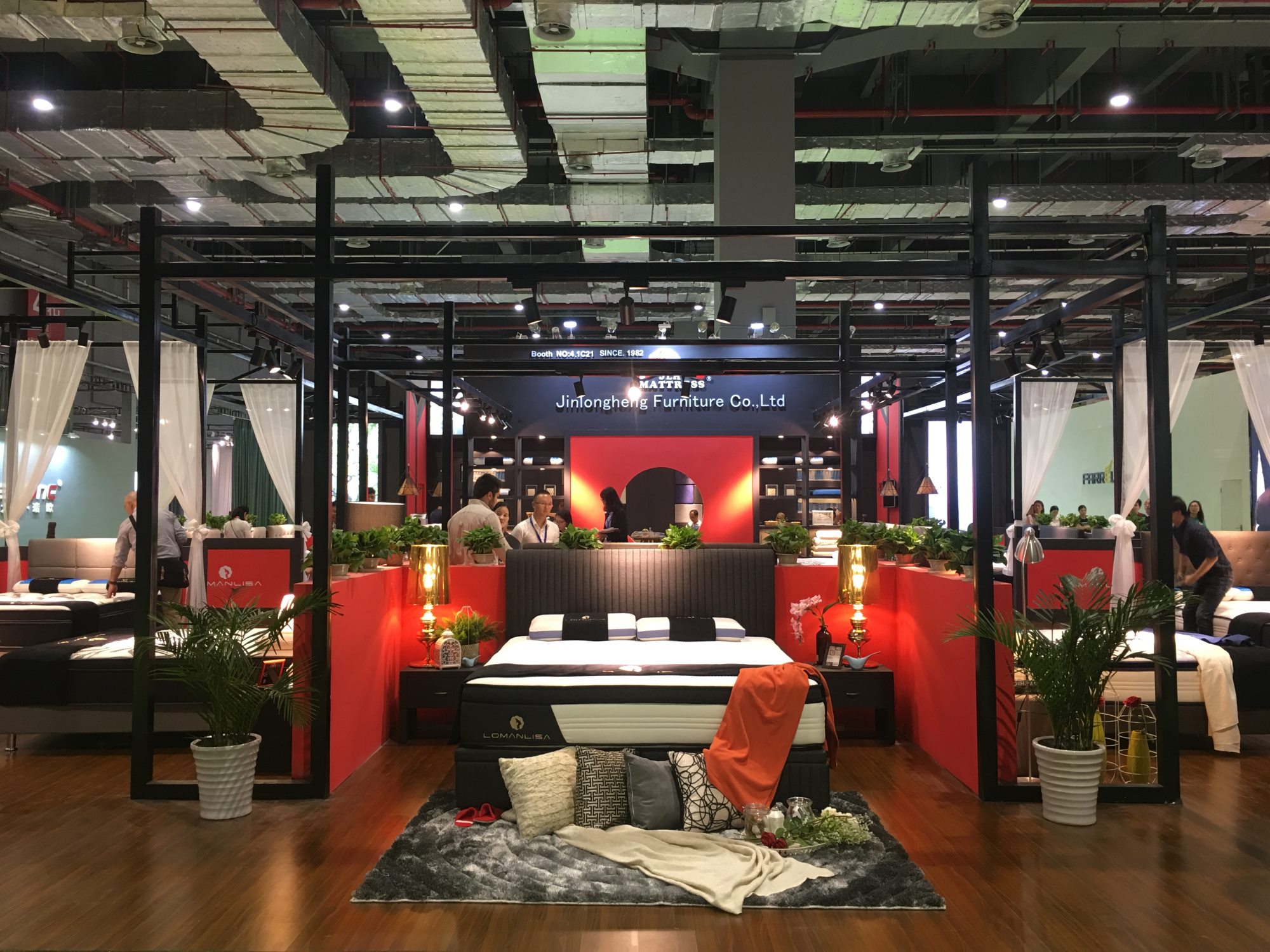 Jinlong hengheng furniture co., LTD. has been exhibiting for many years, and through this platform, we constantly promot the high quality fashion software bed, healthy sleeping mattresses, warm and whole bedroom which is an integrated management concept, and set up a good brand image in the domestic and international markets. This exhibition, Jin Longheng furniture co., LTD launched a total 26 new 6 series, including the main mid-range series, its characteristic is affordable, suitable for short-term living, moving frequently, which is fit to who don't want to spend much on the mattress. The most popular among them is the mattress series with double-sided softness.
Jin longheng has been engaged in the mattress manufacturing industry for decades, analyzing the sleep data of consumers, and developing different types of mattresses according to the shape and sleep habits of consumers in different countries. Therefore, in addition to the OEM, we also put forward the professional custom of ODM mattress. JinLongheng after-sales team directly under the research and development department, the customer has an idea, we will have a professional R&D team to assess and after evaluating through we will look for suitable raw materials, to make the sample. The professional staff and the customer will dock, after determining the mattress sample, set the product standard, and formally put into production for the customer.
We have always insisted on innovation and respect for originality. We are willing to sign a confidentiality agreement with you on the new products jointly developed by our customers, and abide by the three principles: no leakage process, no misappropriation of materials, not used as propaganda. Protect your products in your unique area, your products can be trusted to us.