In modern times, due to people's housing prices and local resource constraints, more and more people choose to buy small-sized houses. The biggest disadvantage of small-sized houses is the limitation of space, which makes the storage of house the biggest problem. In order to better solve the problem of home storage, storage multifunctional furniture has also appeared, such as ottoman beds,storage bed.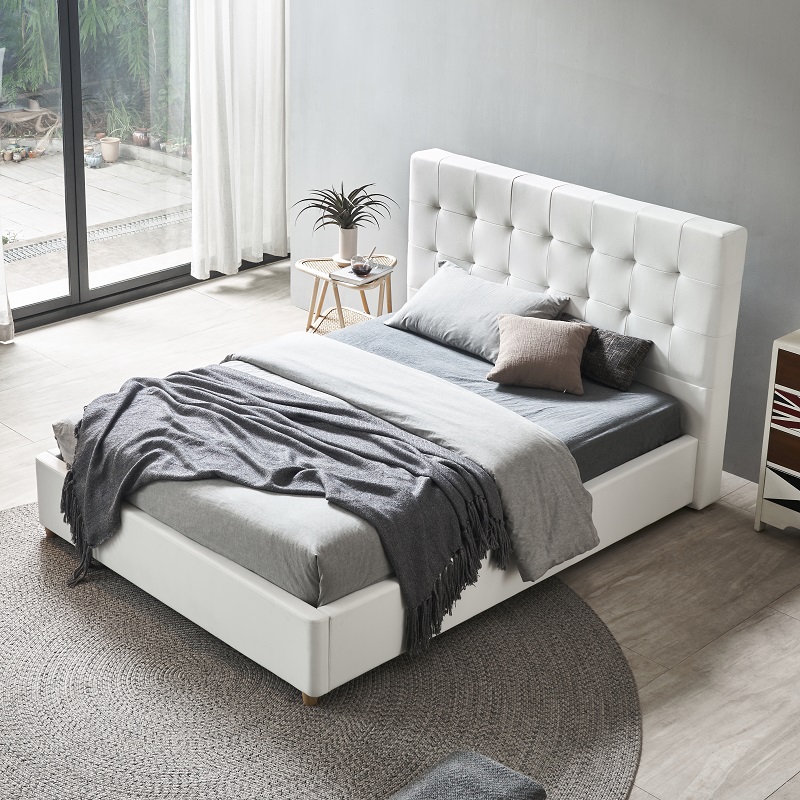 The advantages of a bed with storage function
1. Its functionality is relatively strong. Compared with ordinary beds, it has a storage function, which is a very practical function. The small-sized family area is not very rich, so the space utilization rate must be high. The ottoman bed has reached the extreme in the use of space.
2. The storage space under the bed is very large, which can store a large amount of items, and can store seasonal clothes and quilts in it, which will not take up extra space, and it can also clean up the room well. And it is very convenient to take.
3. From the perspective of ventilation, the simplified bed is better than the storage bed. Large items such as beds will generally not move after being placed. Not to mention take it out to dry. In wet and rainy weather, wood will absorb moisture in the air, which will affect the use of wood. Therefore, you should always open windows for ventilation when the weather is good.
4. In terms of health, generally speaking, the underside of the bed is not cleaned frequently, and the underside of the storage bed is closed, so it is difficult for dust to enter under the bed, and it is more convenient to clean. Because the underside of the ordinary bed is hollowed out, some dust and hair can easily fall under the bed, and it will be more difficult to clean. The average family also puts debris under the bed, which makes it more difficult to clean up, and accumulated things will breed. Various pests and germs affect health.
5. In terms of comfort, the key is not to bring lockers or not, but to set up mattresses and bedside cushions.
Jlh is a best storage bed manufacturers in China,specializes in custom storage bed and custom ottoman bed.If you want to customize your own storage bed, welcome to contact us