In March 2023, we had the privilege of participating in the China International Furniture Fair held at the Guangzhou Pazhou Complex. As an international manufacturer of mattresses and upholstered beds, we were eager to showcase our latest products and innovations at this prestigious industry event.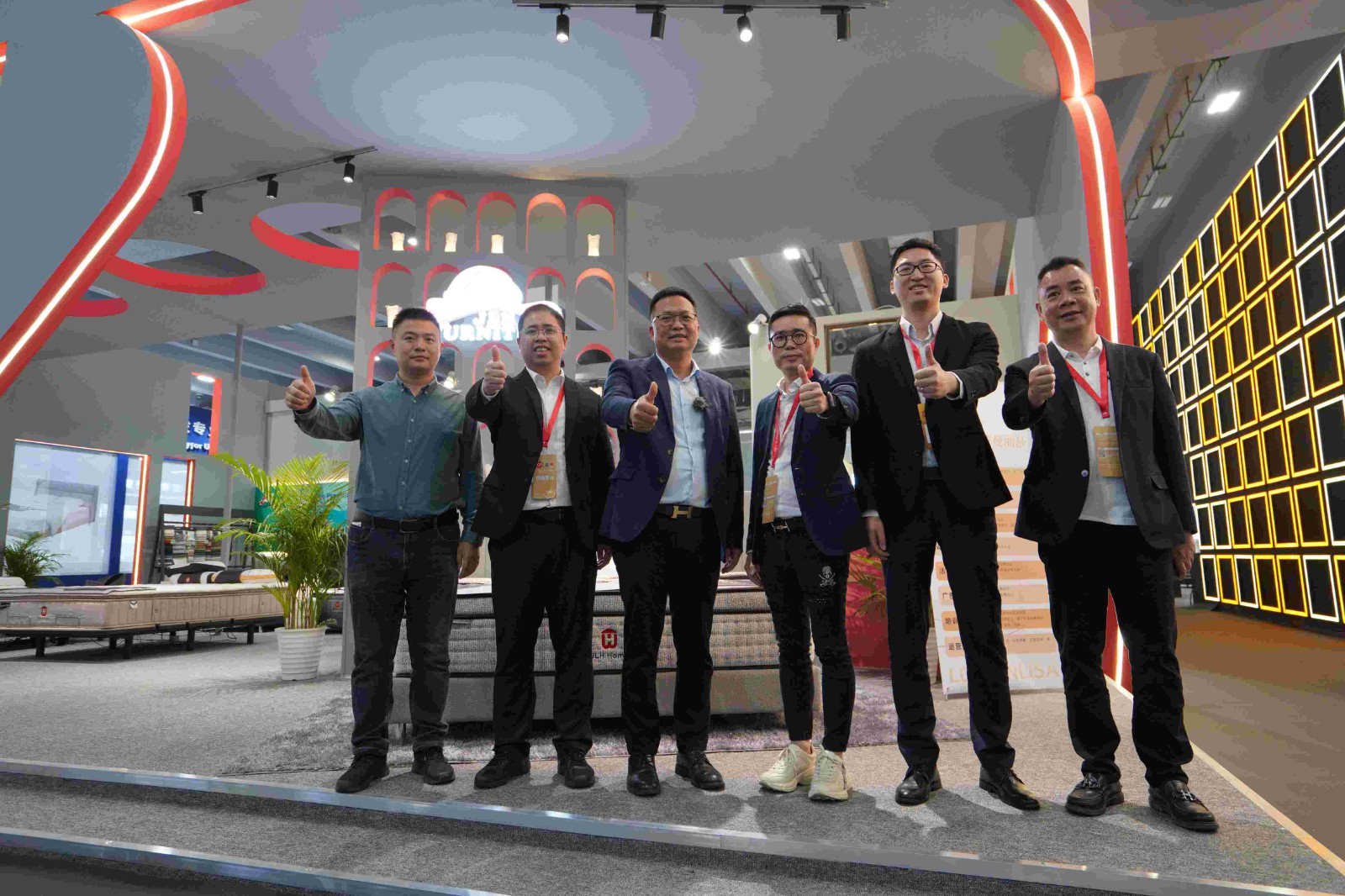 Ceo Leo
Committed to building a Foshan furniture platform to meet the global personalized lifestyle.
Over the course of four days, we presented our newest trends in mattress products, including the eye-catching Ocean Recycled Yarn series and the exciting Electric Adjustable Beds. Our booth captivated the attention of many visitors with its modern design and professional setup.
The Ocean Recycled Yarn series was a tangible demonstration of our commitment to environmental protection. These mattresses utilized yarn made from recycled ocean plastics, offering both eco-friendliness and high quality. We took great pride in showcasing these products to the buyers and explaining their production process and sustainability advantages. Many buyers expressed strong interest in this environmentally conscious initiative and showed willingness to collaborate with us.
Additionally, the Electric Adjustable Beds were a major highlight at our exhibition. These beds featured modern designs and smart functionalities that could be adjusted to meet individual sleep preferences, providing the ultimate sleeping experience. Visitors showed great interest in this innovative mattress design, eagerly seeking information about its features and performance.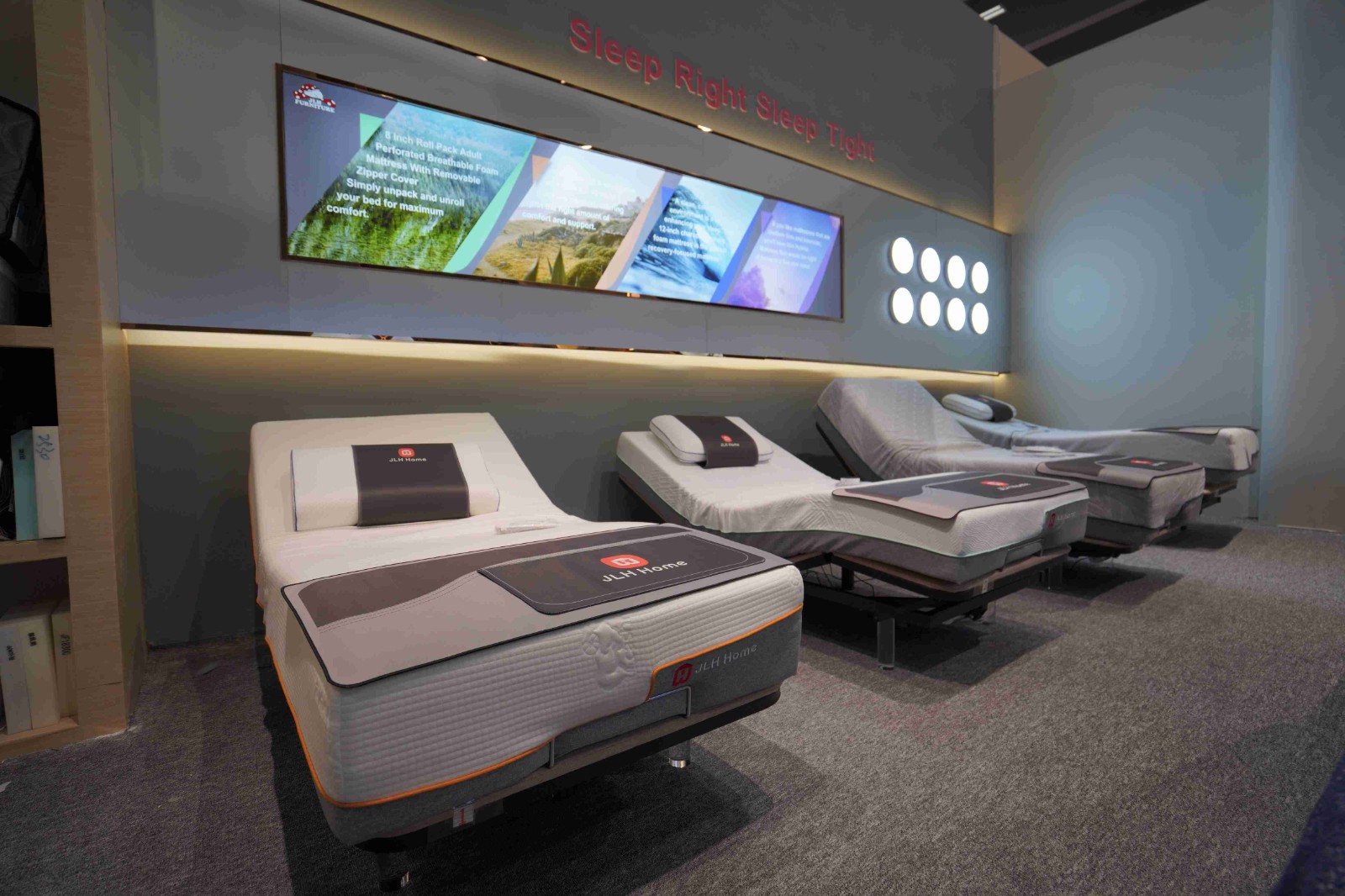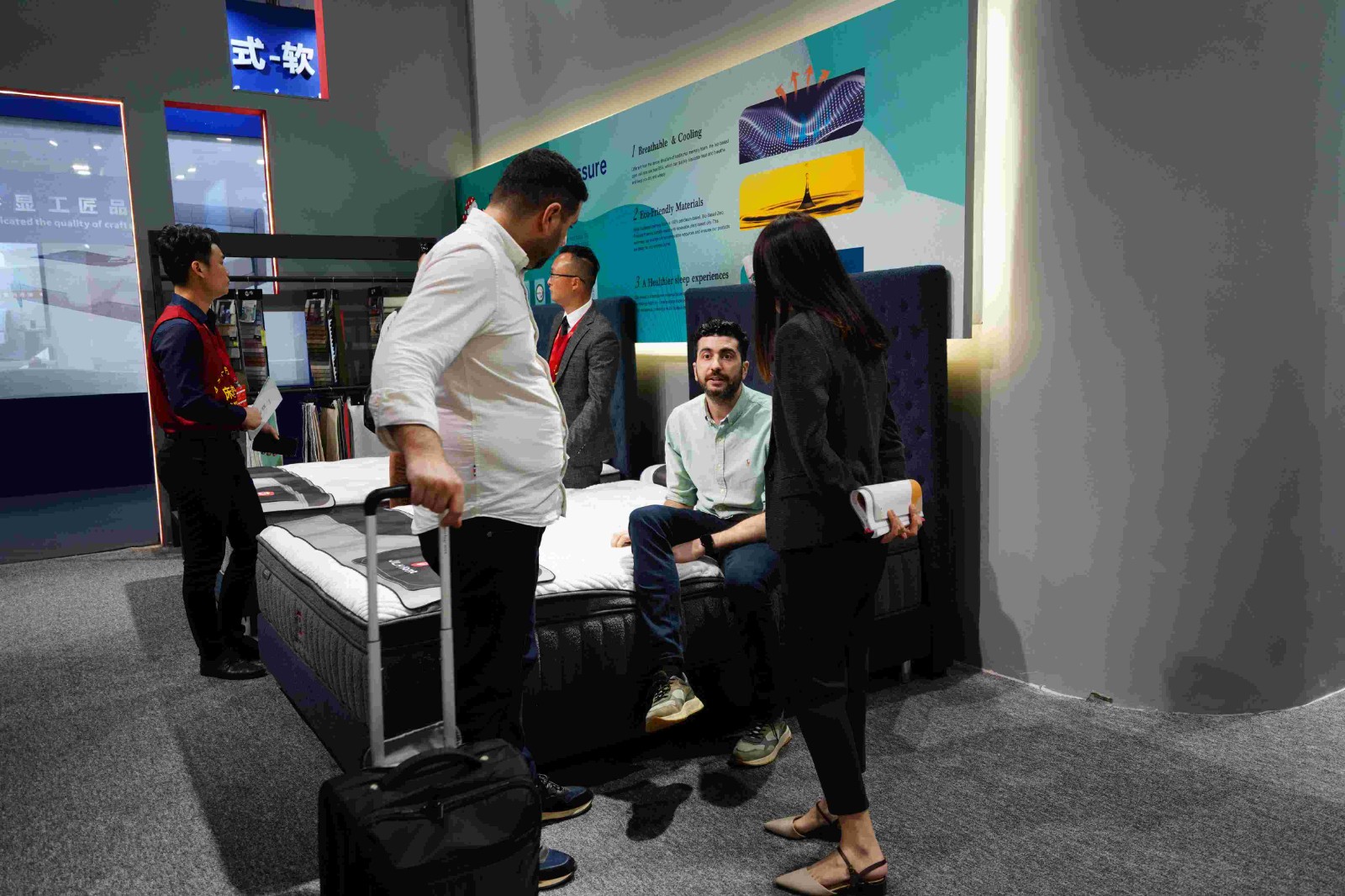 Throughout the trade show, we were delighted to welcome hundreds of high-quality international buyers from various countries. They displayed genuine interest in our products and demonstrated a willingness to establish long-term partnerships. We engaged in deep discussions with them, addressing their inquiries and providing detailed product information and technical support.
During the event, we also had valuable interactions and collaborations with industry professionals and peers. These exchanges not only deepened our understanding of the market but also brought forth additional business opportunities and potential partners.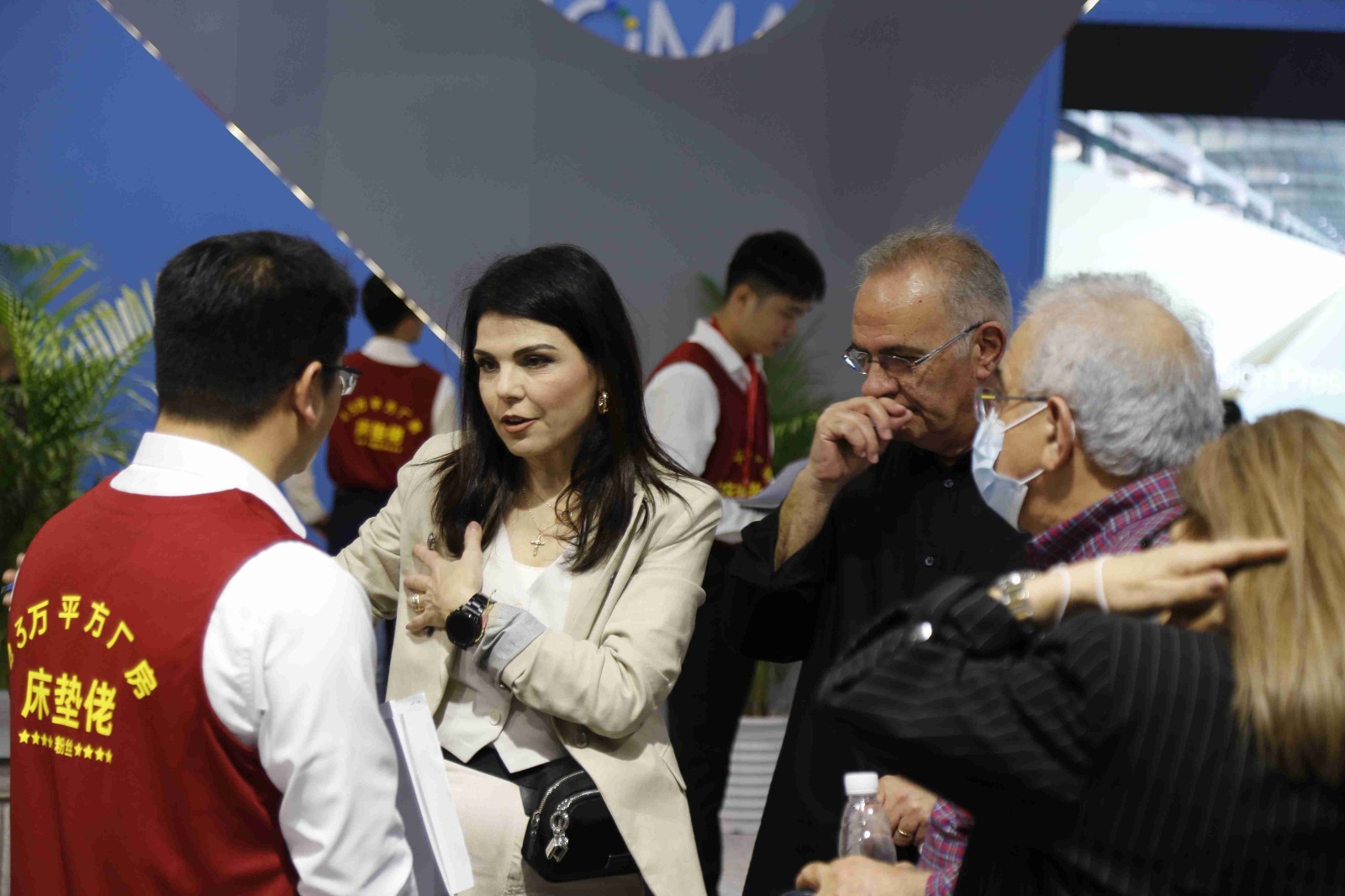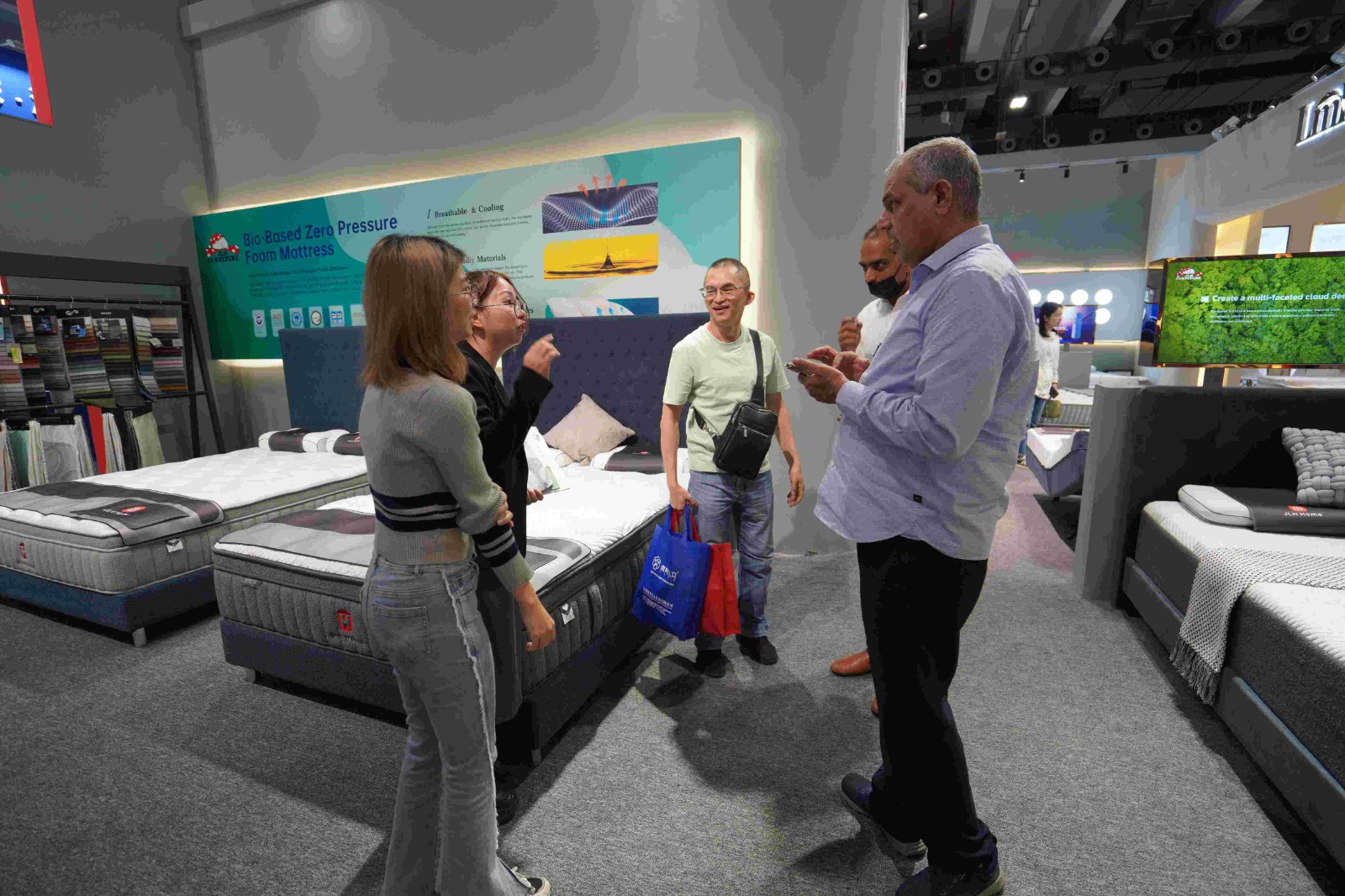 Looking back at the achievements of the trade show, we are extremely satisfied. Through the presentation of our products and the efforts of our professional team, we achieved tremendous success. We proudly announce that the total value of orders received during the exhibition exceeded millions of dollars, a testament to the quality and market competitiveness of our products.
This participation has also underscored the market's demand for environmentally friendly products and innovative designs. We will continue to strive for excellence, offering more high-quality products and maintaining close collaborations with international buyers.
We would like to express our gratitude to all the visitors and partners for their support and interest. We look forward to meeting you again at future trade shows and events, where we will provide you with even better products and services.