After a hard and chaotic day, we just want to take a hot shower and have a comfortable sleep that will revitalize our bodies until we open our eyes until the next day. This can not be achieved without a good quality bed and accessories for sleeping. One wonders why natural latex foam mattressis becoming more popular all over the world. This type of mattress gives the owner maximum satisfaction since it has high degree of flexibility that adapts to any body type. Only those who sleep on a latex mattress can appreciate the benefits of full-body support and relief of back pain. The latex provides good breathability and is naturally resistant to mites, molds, and bacteria. When you buy a new mattress, if you sleep with your partner, you may notice that the latex does not move easily to one side of the bed. Because latex is one of the most durable materials available on the market today, it is worth investing more and buying a sustainable bed that you will surely pay. Here are reasons why are natural latex foam mattress so popular?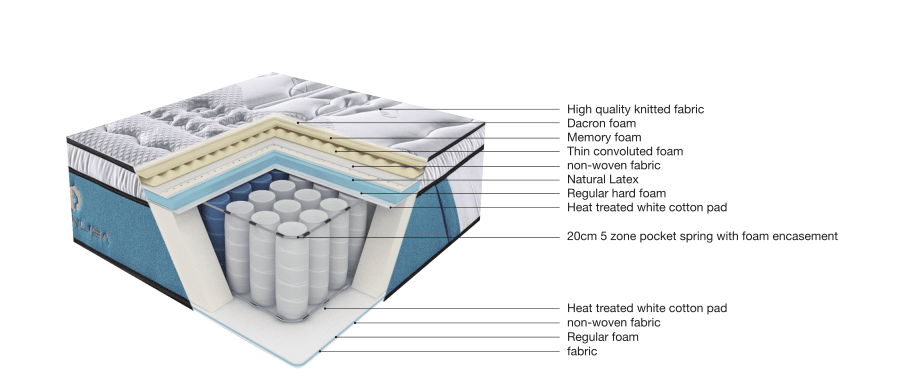 Provides comfort
One of the first thing you consider when buying a mattress is the convenience of sleeping on it. One of the benefits of a latex mattress is its greater comfort and you can be sure that you will get it. Latex foam mattress is in many levels of hardness, so you can also find something that suits your needs.
Durability
The longevity of latex is usually very long and is usually between 12 and 20 years. All latex beds tend to survive other types of beds, providing comfort for two or three conventional mattresses together. After so many years of use, it will continue to have the same form and flexibility. If you want a mattress that will be for life or almost right, buy a latex bed. It has naturally durable and durable material that does not guarantee five, or ten, or fifteen, but twenty years of work. And these are just standard mattresses. Some high quality latex mattresses even offer a guarantee of up to thirty years. Cute, right?
It is hypoallergenic
People who suffer from allergies every time they fall asleep have discovered that the cause of these allergies is mites and other microorganisms that have decided to reproduce on the mattress. Some people can regularly vacuum and disinfect their mattresses to combat these allergens, but if your mattresses are not hypoallergenic, you may have difficulty keeping them out of the bay. The good news is that latex mattresses have antibacterial properties, which makes them resistant to mites and the like. Its hypoallergenic properties will undoubtedly be a blessing for people suffering from allergies. In addition to the usual allergens, such as mites, the latex mattress effectively inhibits the growth of mold.
It is environment-friendly
Many people are considering buying things only if they have an organic certificate. At present, commercial mattresses are treated with so many harmful chemicals as petrochemicals and volatile organic compounds (VOCs), which are also found in other household colors and the like. It is very scary for ecologists. Well, natural latex foam mattress paves the way for the mattress industry and organic latex parades lead the paradise. They are made from natural, biodegradable and renewable resources, since they are made from rubber tree juice that is abundant in Southeast Asian countries, such as Malaysia and Indonesia. Latex mattresses do not contain harmful chemicals, thanks to which they are safe to use and also toilets.
Provides excellent support
In addition to comfort, another important thing to consider is carefully the support that a latex foam mattress. It works ergonomically because it adapts to the natural contours of the body and back. Uniformly distributes the user's weight on the mattress, minimizes, if not eliminated, pressure points that cause pain and fatigue. The latex bed is also perfect for couples who sleep together and do not want to be interrupted by the constant movements of the couple. The latex mattress minimizes the transfer of movement from one sleeping partner to another, ensuring a restful night's sleep.
Conclusion
Natural latex foam mattress is best for the home with young children because they are easy to clean. It does not allow dirt and dust to adhere to the surface, which makes it completely safe for children. So complaints about the rash are rare. This variety of mattresses is particularly comfortable and cozy for winters, as it is warm. For the same reason, people who experience hot flashes and feel more sweaty in nature feel uncomfortable because the mattress itself radiates heat.
JINLONGHENG FURNITURE CO.,LTD is a company with rich experience about manufacturing latex foam mattress, So if you are interested in the latex foam mattress, you can contact us.