In search of a custom foam mattress for yourself? Know where and how to find it!!! Welcome readers, there is no doubt that all of you are here to find your dream custom mattress. But what makes any custom-made product important? Custom-made is just perfect because it offers comfort, perfection, and uniqueness. It gives the feeling of something that is made just for you. That extra-effort of producing something as per your requirements. Most of us love using custom-made products. So let us find out, how will you get the perfect custom mattress for you.
Before going into the technical details of the mattress, everyone should know where to go! The reason is that if you go to the wrong place you might be cheated or misguided. This will lead to a long-term sleeping issue. Selecting the right product, the right material, and the right size is very important.
The step-wise custom foam mattress purchase guide:
Step Number 1: Search for the right store and make an appointment
Ensure that the store is approved and sells original products. If the store is selling original products, you can find it online as well through the company website (Give link of the company/client website).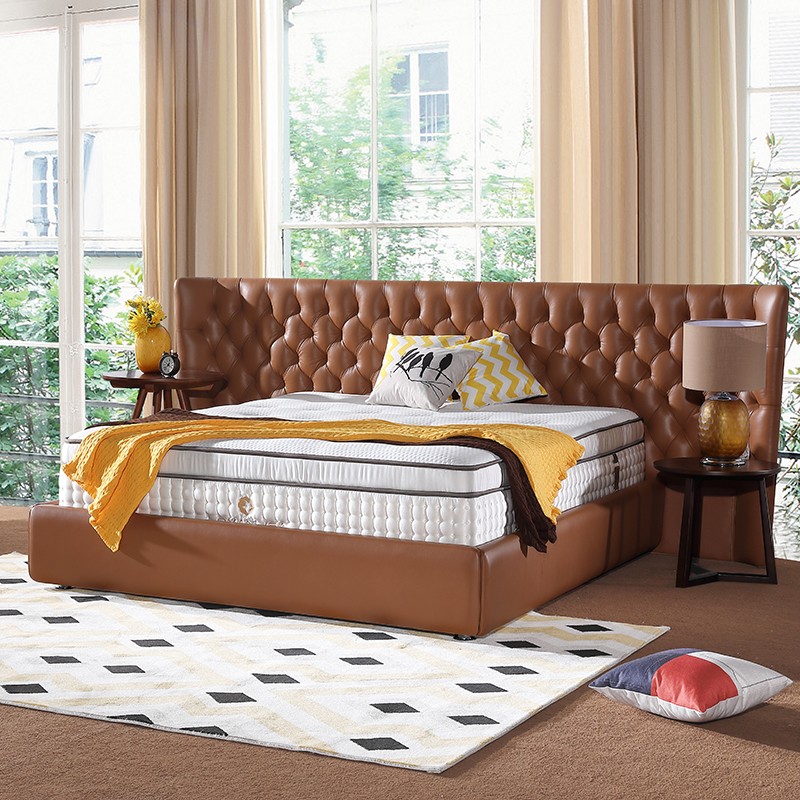 Next, make an appointment at your convenience. Please remember to set a good time, never visit the store in a hurry. A lot of clients visit the store in a hurry and then make the wrong decisions. The mattress is perfect at its place, but it might not be perfect for you. Different people have different choices. So come at ease, we are there to care for you.
Step Number 2: A little homework before you visit the store
So before you visit the store, it will be good to have an estimate for the size of your mattress. Please don't worry, we are not asking for the exact details, but if you know the approximate size then you are half-way to the goal. Why? With an approximate, the store will be able to display the nearest matching mattresses. This will give you the perfect idea of how it will look and how you want it customized.
It is not difficult, just set the measuring tape and start writing the measurements. There are some mobile applications that could also help!
Another homework is to click a picture of the room. Why? It will help decide the position of the mattress. On top of that, our experts will refer it and give you the perfect options, designs and cutaways for the mattress. In most of the cases, we have all kinds of mattresses in the display.
Step Number 3: Finally, it is time to visit the store!!!
Visiting the store is easy, you know where it is because you have already booked an appointment. So let us know what happens at the store.
(i) First, we will educate you with the different types of comfort materials that could be a part of your custom foam mattress. Remember that there are many different types of comfort materials, the one that fits your requirements is the best. The foams come in different density. For example, a high-density foam means more firmness. Generally, memory foam mattresses are considered to give an extreme level of comfort. It molds according to your body size, position, and shape. But this isn't just enough, there are different options and characteristics of each different memory foam mattresses.
(ii) While educating you about the comfort materials, we will ask you questions like your requirements, size of the mattress, sleep problems, etc. For example, if you have a back problem, then soft material is not suitable for you. It will not give you comfort, it will increase your pain and make things worse. Each and every person from your family is important for us. We will give them the personal attention and give appropriate guidance.
(iii) After knowing everything, the ball is in our court. So what does this mean? Well, you will then undergo sleep analysis and testing. It helps us as well as you understand, what kind of mattress is the best for you in terms of firmness, the height, and so on. But we won't stop here as we will ensure 100% comfort.
(iv) So the next thing is to display different types of mattresses. Most of our customers are shocked to see numerous varieties and qualities of mattresses. So as per your weight, back condition, age, and personal preference, we will display the mattress. You must be thinking that why are these steps included? Why is it a long process? Nope, it isn't that long and it is for a better life. All these steps are usually performed in stores that offer quality. These are the stores that really care for the customers.
(v) After watching and trying out the mattresses, we will give you options, the ones that are the best for you. In the end, the decision lies in your hands.
(vi) After you make the decision, just sit down and relax in the waiting zone. While in the backend, we are making your custom foam mattress. Soon they will ready to dispatch. We will fold it and put it in your vehicle. We advise you to bring a Van/Suv or similar vehicle to comfortably fit-in the mattress. Go home with the satisfaction of buying the best-in-class and best-priced custom mattress.
Things to take care regarding your custom foam mattress !
(1) Any kind of a good custom mattress comes with a comfort guarantee. The same is in our jlhmattress mattress case. We give quality and we know that it is durable.
(2) Our memory foam mattresses give the least or a negligible amount of chemical odor. Put the bed sheets after 24 hours, as it is enough time for the mattress to release the chemical odor.
So here you are with the complete custom foam mattress solution. But all this is important right? After all, a night of good sleep leads to a happy next-day. If this happens every day, the same leads to a happy-life. Good luck!